Conductor of one of the greatest epic video game, Tomb Raider, composer Nathan McCree granted us with an interview. We go back at his beginnins in the music, joining the Core Design cie and the creation of McCree Music cie.
Interview Nathan McCree in French.
Hello Nathan, first of all thank you for granting us this interview. Before beginning can you introduce yourself?
Nathan : Hello, yes of course. I am a music composer, audio director, sound designer and voice artist. I am a member of the British Academy of Songwriters, Composers and Authors (BASCA) and I work in the film, TV and computer games industries. I began my career in 1993 and I have over sixty published titles to my credit – the most notable being Silent Hill : Downpour, The Spice Girls: Christmas in Spiceworld and Tomb Raider 1, 2 & 3 starring Lara Croft.
We meet today to talk about your career as a composer. You're worldwide known as the author of the original music of Tomb Raider, cult music for players of an entire generation. Before talking about Lara Croft, I propose that we go back together on your career. When did you decide to have a music career as a composer? I think you started to compose at the age of 11 years.
Nathan : Yes I started writing music when I was 11. Like most young musicians, I wanted to be in a band, leave school at 16 and go on tour. But that wasn't to be. My Father insisted that I go to University and get a degree. So I did, but it wasn't in Music. Instead I studied Software Engineering (Computer Programming). When I left University I found my first job as a programmer at Core Design (the games company that went on to develop Tomb Raider) in 1993.
My first assignment was to program a music sequencer for the SEGA Mega Drive. To demonstrate the sequencer, I wrote some music using it. My boss, Jeremy Heath-Smith liked the music so much he asked me to write the music for Core's next game "Asterix and the Great Rescue". Of course I jumped at the opportunity and I had a job change overnight. I have been writing music professionally ever since.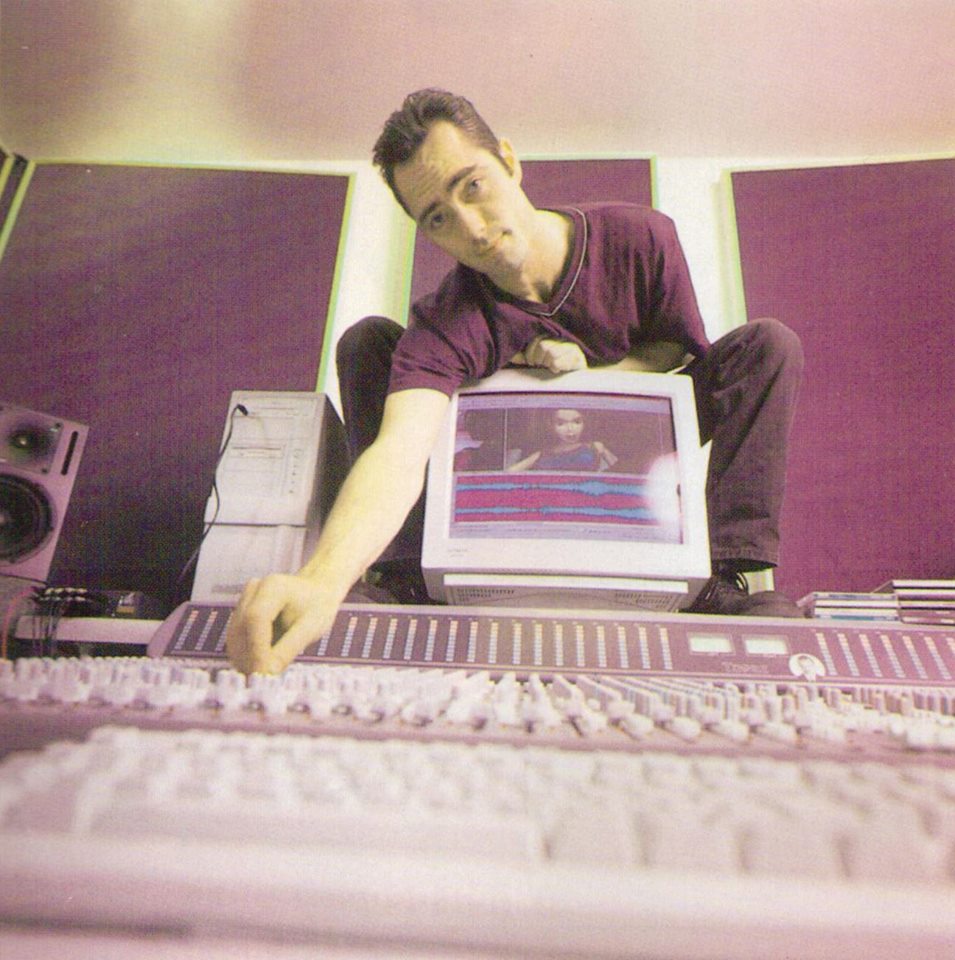 How was it like to work at Core Design? You arrived in the company in the 90s, during the advent of the consoles using the CD. With a heavy workload, is it true that you slept and took a shower in the office to be more productive?
Nathan : Yes that is true. Myself and the other guys at Core were all young (in our early twenties) and we loved making games, so it didn't feel like work. We would regularly stay at work well into the early hours of the morning, and many times we would sleep on camp beds which Jeremy Heath-Smith bought for us. And yes there were showers at work along with a kitchen and a games/TV room. We had pretty much every fast food delivery service available to us so there was really no need to go home unless you wanted to. We all used to just hang out there. We were like a big family in a big house, with everything we needed. And we loved it.
So you're the author of the original music of Tomb Raider and of its two sequels. In the office, we all agree that your compositions on the franchise are cults. Each time we listen it, we have a lot of memories that come back to us. What were the influences for the music of the first Tomb Raider?
Nathan : I came from a musical family. My father in particular was very musical. I remember him playing me all kinds of classical music from a very early age. He would play something to me without telling me what it was, and I had to guess the composer and when it was written. I also sang in a church choir from the age of six until I was eighteen so I had lots of choral music experience.
When it came to Tomb Raider (like any other project) I spoke to the designer at some length about the project to understand his vision as much as possible. We talked about the character of Lara Croft and what she was like – her personality, likes, dislikes, accent, upbringing, lifestyle, nationality – everything. Particularly we talked about her attitude and how she looked – strong, determined, intelligent, witty, classy and beautiful. We decided that English classical music would suite the game best and in particular I tried to describe her personality in the music. I was playing lots of games at this time and I felt that the current trend of games music was all very much the same – big, bombastic, battle/driving music.
I felt there was a niche in the market for more emotional content and I thought that gamers would appreciate that. So I tried to get as much emotion into the music of Tomb Raider as possible, not just battle music, but sadness, loneliness, wonder and of course beauty, which was the essence of Lara Croft.
During the creative process, it seems to me that you worked from description, words etc. to compose the music. Can you tell us more?
Nathan : I remember back in 1996 I was writing music for many games each year and on different consoles too, so there was a lot of work to do and not much time. This was true of Tomb Raider. I think I wrote the entire score in about 3 weeks. It just wasn't possible to script the music to the game – it was too big and there simply wasn't the time to explore the game in its entirety.
So I asked the team for keywords which described the locations that Lara would encounter in the game – words like, caves, underwater, tunnels, temple etc. From these words I would write pieces of music which I felt would fit those locations. I also wrote music based on events and people in the script, as I had an in-depth knowledge of the script being the director for the voice artists. So in the end I had a collection of tunes which I then cut up into smaller chunks and implemented them into the game at appropriate places.
It was a rushed job and not a process I would repeat if I had the chance to do it again. Fortunately it worked though – at least to a degree.
Did the writing process change for the music of Tomb Raider, Tomb Raider 2 and 3? If yes, how? If I am not mistaken, in Tomb Raider 3 you were not at Core Design, you worked in freelance. Having freelance status did allow you to have more time for writing the music of Tomb Raider 3?
Nathan : The actual process of writing the music didn't really change. I just wrote more material as I had more time on each subsequent project. The implementation design was improving with each project so I had a better idea of how the cues would work in the game which made the writing process more efficient. I was also able to reference melodies and harmonies from the previous games which also saved a bit of time here and there. Being freelance for TR3 didn't exactly give me more time, but I was in a position to negotiate exactly which work I did for the project. So in the end I wrote and produced all the in-game music and also the music for the video sequences and cutscenes, leaving the sound effects to my colleague at Core Design, Martin Iveson.
As a composer, I guess you have favourite compositions. What are the songs you like in the first three Tomb Raider games? Here, we are fans of the main theme and « Venice »; « The Skidoo » in Tomb Raider 2.
Nathan : I think, the Tomb Raider Theme, A Friend Since Gone and Venice for sure. I'm also quite a big fan of The Puzzle Element from TR3 – I like how it works from a mechanical perspective.
Are there any untapped compositions of the first three Tomb Raider games? If yes, would we have the chance to discover them one day?
Nathan : Unfortunately no. Everything I wrote went into the game.
After Tomb Raider 3, you left Lara Croft. Have you listened to the music of the following episodes and what did you think? For our part, if we welcome the work carried out on the action, the music clearly did not have the same impact as your compositions, which even today are cults.
Nathan : Yes I've listened to all the music on every game – and many times over too. I think some of it is very good, some of it is not, but I'm sure people would say that about my work too. There are very few composers who write brilliant music every time. There are strong pieces and there are weak pieces. It's not easy to get it perfect every time, particularly when you are working under pressure and to tight deadlines.
Today we have the feeling that the music is secondary in video games. Fortunately, we still have exceptions like The Last Of Us, Metal Gear Solid or the first Assassin's Creed to name a few. What is your opinion on the matter?
Nathan : I think that music has always been secondary in video games (apart from perhaps in singing/dancing games!) It is an attitude taken by many developers which I have been trying to change ever since I started working in the games industry. Unfortunately it often comes down to the budget and the development time, so you have to do your best with what you have been given. Fortunately there are a few developers out there who do value the quality of the music in their games, and when you hear those games… Wow! Doesn't it make a difference!?
In Eklecty-City, we appreciate the composer Harry Gregson-Williams including the Metal Gear Solid franchise. We also like Hans Zimmer, Jan Hammer, James Horner, Danny Elfman, James Newton Howard, Vangelis, Eric Serra etc. to name a few. What composers affectionate you the most?
Nathan : I think I'd have to start with John Williams. I've seen so many of his films and he just nails the melody and harmonic structure every time. My favourite of his would probably be Close Encounters of the Third Kind. Vangelis too – I'm a big fan of Blade Runner. Also Alan Silvestri – Back To The Future is just amazing. There are many, many more composers who I think are pure genius, and not just from the film industry but from the music and games industry too. I'll name one from each, Coldplay and Michael Giacchino.
Would you like to compose for cinema?
Nathan : Yes I would. It must be every composer's dream. It's certainly mine.
Is there a particular movie or game for which you would have liked to be in charge of?
Nathan : The Tomb Raider movies.
Going back to Core Design, you have worked hard since the beginning until today. You also worked on Silent Hill: Downpour with Daniel Licht, also known for the soundtrack of the series Dexter. Can you tell us more about the 20 years that have passed?
Nathan : I left Core Design in 1998 and set up my own music and sound production company McCree Music working with high profile names such as The Spice Girls, Orange and Three. For TV I went on to write the theme tune and incidental music for the second series of Cops with Cameras for Granada Television, music for Jetix a worldwide children's television programming brand and the music for Monkey Business, broadcast on Sky's Animal Planet.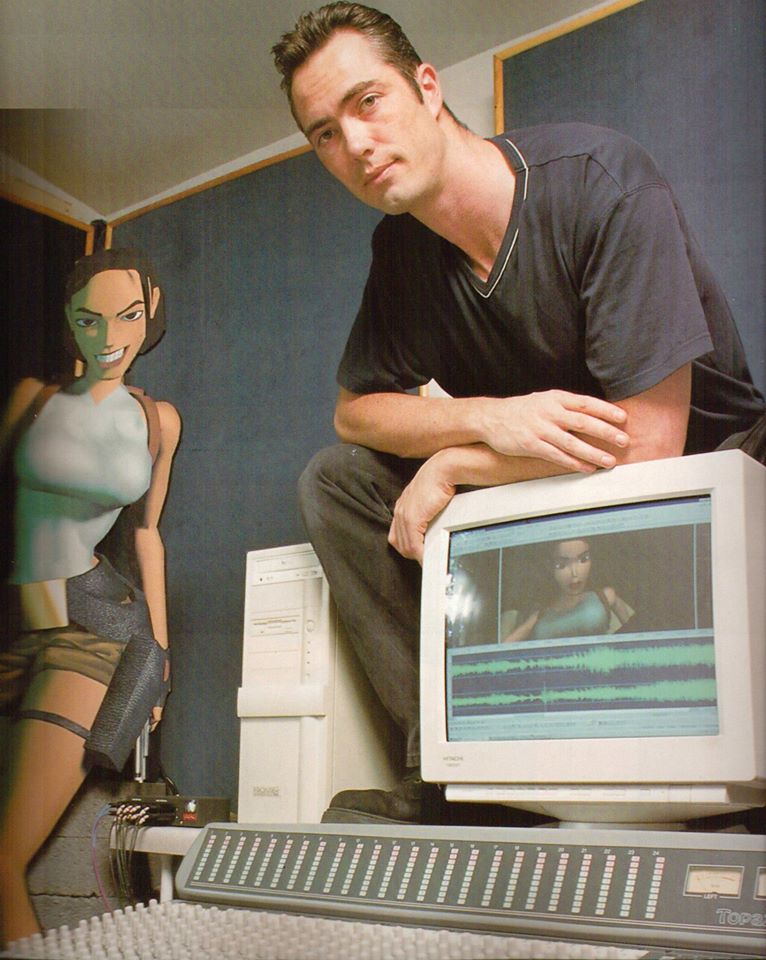 Film projects include composing and producing the music soundtrack for the London 2012 Olympics Brand Film and the film score for Let it Rock which appeared as a finalist at the Berlinale Film Festival.
Aside from my work in TV, film, games and animation, I also delivered specialist music, sound design and production services for live events. In this field my work included a nine-hour music and sound effects choreographed live performance at Blenheim Palace's Fly to the Past air show in 2005 & 2007. I also orchestrated and showcased some of the most memorable Tomb Raider music for Video Games Live, a concert tour which launched on July 6th 2005 with the LA Philharmonic playing performances across twenty four North American Cities, and on its European tour being played by the English National Ballet Symphony Orchestra in London.
In 2008 I joined the Kuju family working for Zoe Mode as Audio Manager for titles such as, Singstar, You're in the Movies, Grease and Chime before joining Vatra as its Audio Director in the summer of 2010. There I directed the audio for Vatra's debut title Rush'N' Attack: Ex-patriot and for their AAA project Silent Hill : Downpour.
In 2012 I was hired on contract for CI Games in Warsaw, Poland, where I was Audio Director for a number of console titles including Sniper : Ghost Warrior 2.
In 2013 I set up another sound studio in Brno, Czech Republic and continued my work for McCree Music. Recent projects include : Arma 3 for Bohemia Interactive, a modern-warfare simulation for PC; a multitude of mobile platform games for LEGO; and Redemption : The Challenge, an interactive motion comic for Eden Films.
In 2015 I created the music and sound for Ronaldo&Hugo : Superstar Skaters which achieved 1 million downloads in just 2 weeks. Shortly after, I performed the vocal assets for Legend of Firefly, as the Narrator for the story.
What can you tell us about your current projects?
Nathan : Sure, I am currently in the process of writing The Tomb Raider Suite, a collection of tunes from the original first three Tomb Raider games, extending and embellishing the smaller cues into full-length, stand-alone pieces. The album will be recorded at Abbey Road Studios in London using the Royal Philharmonic Orchestra and there will be a live performance of The Tomb Raider Suite at the Hammersmith Apollo on the 18th December 2016 with Robert Ziegler conducting the Royal Philharmonic Concert Orchestra.
Tickets are on sale now via the following link :
We are at the end of the interview, thank you again for all Nathan.
Nathan : My pleasure. It's been fun talking to you. And may I just say a big thank you to all the Tomb Raider fans for their continued support for my music – I hope to meet as many of you as possible at the show in London on the 18th December.
Interview by Thomas O. for Eklecty-City.fr, who thank Nathan McCree for having lent the game an interview. Also thank you to everyone who made the interview possible.