From pop culture to porn culture, with Carré Rose, Eklecty-City's editorial team goes to meet X actresses who entrust us with their beginnings in the porn industry, the backstage of the profession, their current news and of course their cultural tastes. For this new issue, we went to meet actress Jillian Janson.
Jillian Janson started as a webcam model at 18 when she was still in high school. Later, Jillian flew to Los Angeles to make adult films and explore her emerging sexuality, her love of nudity and her desire to express herself. She has worked with all the major studios, including Evil Angel, Reality Kings, Naughty America, Girlfriend Films and Digital Playground. Jillian has also covered several magazines and won numerous awards, including an AVN Award. Very active on social networks and on her website, Jillian likes to interact with her fans. She agreed to participate in Carré Rose to tell us more.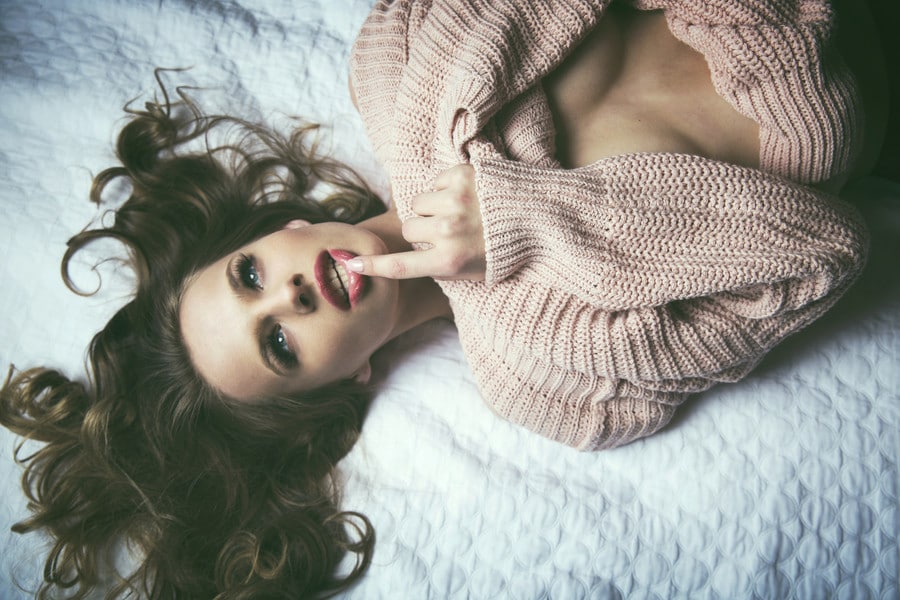 Hello Jillian, thank you for participating in « Carré Rose » our naughty column. In case there are Internet users who don't know you, can you introduce yourself?
Jillian : I was a small town girl from Minnesota. Now living in Los Angeles. I am of Irish Scottish, Swedish, Norwegian, and Welsh decent.
At what age did you decide to enter the X industry?
Jillian : I was 18 when I was first recognized by webcam.
Tell us about your first set experience. How did it go?
Jillian : It was a bit awkward quite honestly. We focused on what we thought would feel good and believe it or not.. it actually worked!
What is your best memory of shooting?
Jillian : The first time I ever squirted!
The scene you're most proud of?
Jillian : 'Eye Contact' by Jules Jordan! It won an AVN award with Aidra Fox for Best POV!
The fantasy you haven't realized yet?
Jillian : We will see when the time comes!
During production, do you really take pleasure or are you only in the simulation? I guess there are days with and days without, so how do you shoot?
Jillian : If I'm not 100 percent into my costar, I find ways to please myself.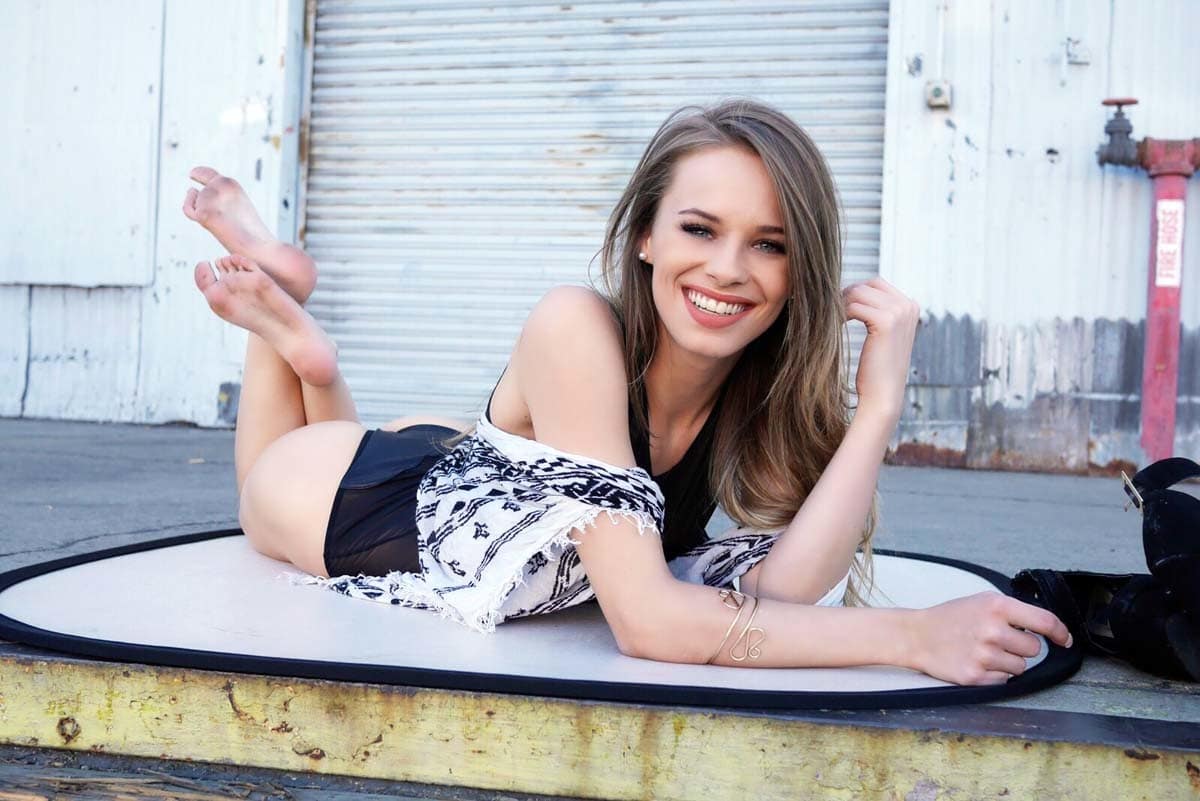 Which production studio do you think is the best today?
Jillian : As someone that shoots for everyone, it wouldn't be wise for me to answer that!
What do you like about porn?
Jillian : I love expressing myself, whether it's my personality or sexuality! The adult industry is perfect for me!
And what do you hate?
Jillian : Unfortunately, my energy is not always on the same level as my mentality
What are your limits for a scene?
Jillian : No gangbangs.
What advice would you give to future actresses who wish to embrace this career?
Jillian : Be professional and respectful. Listen to everyone's advice, but don't be afraid to go at your own pace.
You know at Eklecty-City we deal with cinema news. Which actor/actress would you like to spend an evening with?
Jillian : I'd love to spend an evening with Channing Tatum!
Use these few lines to send her a message (laughs).
Jillian : Mmm I'm so horny.. come play with me! I'm begging you to bend me over and fuck me in doggy! Your hard c*ck would feel so good inside, please! (Laughs)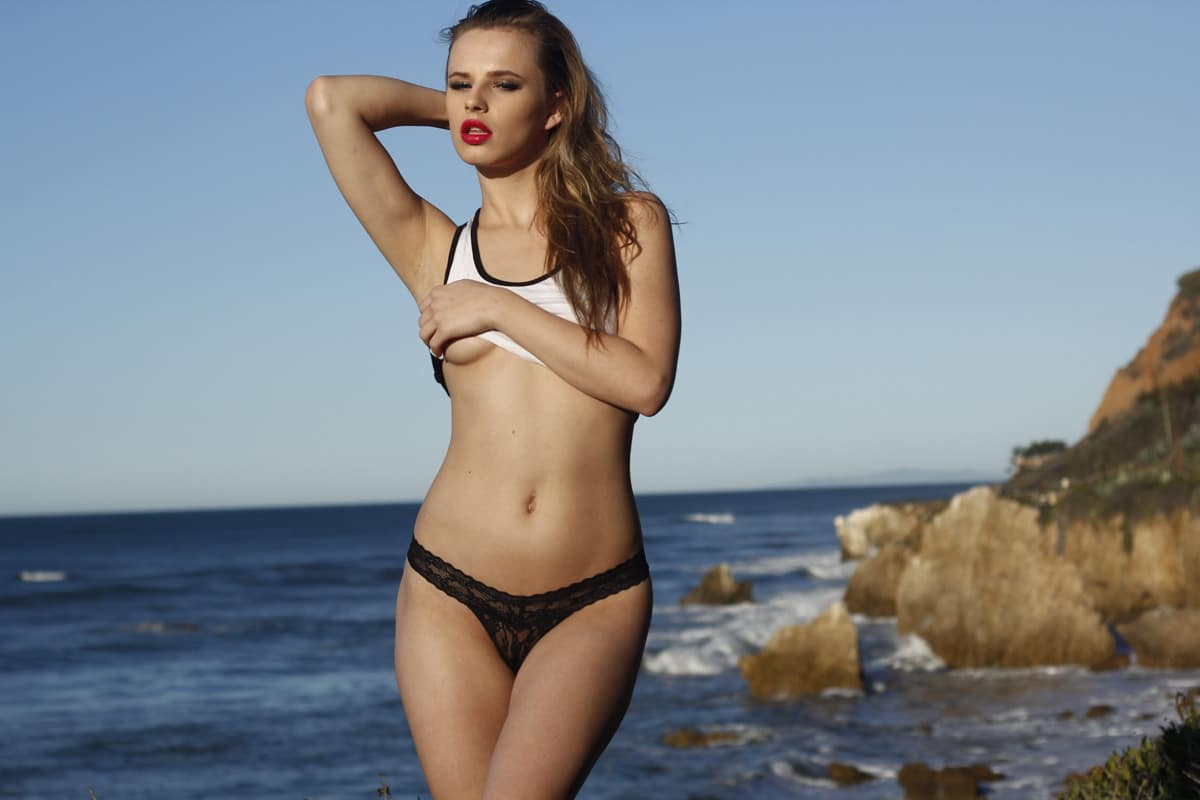 If tomorrow your life is to be the subject of a biopic in the cinema, what would be the tagline of the movie's poster ?
Jillian : Do it or don't do it. It doesn't matter who wins or loses.
Let's talk about your cultural tastes. What are your favorite movies?
Jillian : I absolutely love action and comedy. It's hard to pick, but if I had to, it would be something in the Marvel category.
Where do you see yourself in 10 years? Still in front of the camera? Directing? Elsewhere?
Jillian : Everything I do now, I plan to do in the future times ten! That includes performing, directing, feature dancing, script writing, and music producing.
Selfie time, you have to take your picture where you are now.
Jillian : You caught me! If I'm not on set or on stage, I'm on my phone getting naughty.. I love when my fans connect one on one with me! Checkout textjillian.com to see!
What do you think of this outfit? If you want to see me play with myself through it.. Go to https://t.co/M3zQ5oQ8VF to watch ✊🏻💦 pic.twitter.com/Z3i9dzMZvW

— Jillian Janson (@xoJillianJanson) 9 novembre 2018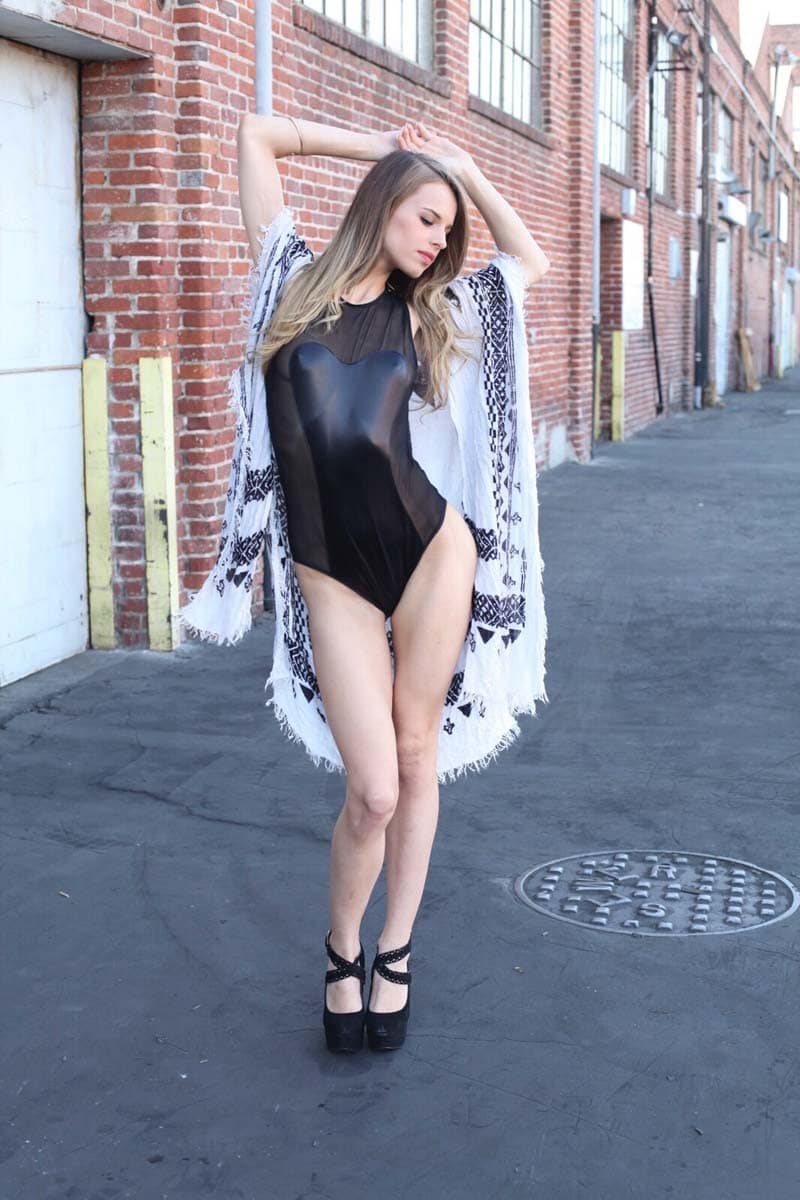 What other actress(es) would you like us to ask these questions? Why?
Jillian : I think every talent should be asked these questions. Like I do, I'm sure they'd appreciate the change of direction.
Thanks again Jillian for playing along, see you soon.
Jillian : You are VERY welcome! Go to my official website jillianjansonxxx.com if you'd like to learn more!
Jillian Janson on Twitter
Jillian Janson on Instagram
Jillian Janson on Snapchat
To be informed of our next issues of Carré Rose and Pop Culture news, follow us on Twitter.
Interview by Thomas O. for Eklecty-City.fr, who thanks Jillian Janson for giving us time. Thanks also to Tanya Tate.