From pop culture to porn culture, with Carré Rose, Eklecty-City's editorial team goes to meet X actresses who entrust us with their beginnings in the porn industry, the backstage of the profession, their current news and of course their cultural tastes. For this new issue, we are leaving the French porn industry for the first time. We went to Russia to meet the attractive 28-year-old actress Verona Sky.
Hello Verona, thank you for participating in « Carré Rose » ournaughty column. In case there are Internet users who don'tknow you, can you introduce yourself?
Verona : Hey. I'm Verona Skye, I'm a Russian porn star.
At what age did you decide to enter the X industry?
Verona : At the age of 24.
What is the origin of your pseudo ?
Verona : I love the poem * »Romeo and Juliet » and I love Italy very much. Verona Sky sounds very romantic.
(Verone : one of the most beautiful cities in Italy, known for the history of Romeo and Juliet.)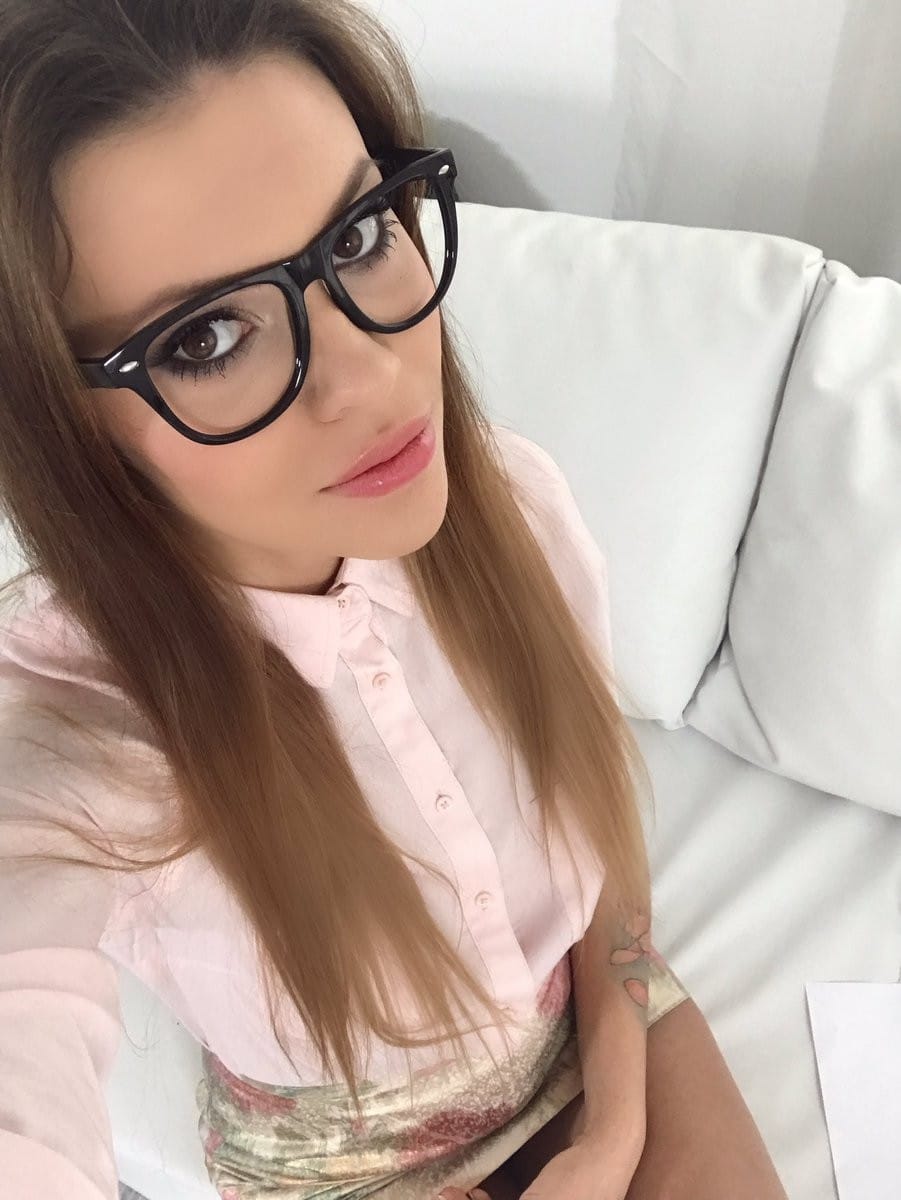 Tell us about your first set experience. How did it go?
Verona : The first time in porn shooting I was a little shy. my partner was the Italian actor Diego. According to the script, I had to dance to music, slowly undress and masturbate. The partner at that time watched me, and then there was sex.
What is your best memory of shooting?
Verona : The most memorable filming was in Salardu, in Spain. We acted with an actor having sex in a ski resort, it was very cold outside. Despite this, it was very fun to work with.
The scene you're most proud of?
Verona : I'm proud of all my scenes. I love my job very much.
The fantasy you haven't realized yet?
Verona : I embodied all my fantasies. (Laughs)
During the shootings, do you really take pleasure or are youonly in the simulation? I guess there are days with and dayswithout, so how do you shoot?
Verona : In 70% of my filming, I enjoy the process and get an orgasm. Sometimes, if I feel bad, then I have to simulate.
Which production studio do you think is the best today?
Verona : Vixen, Tushy, Private, 21sextury, Brazzers, Blacked, many good studios. Many studios I do not know.
Are you a big porn consumer?
Verona : Yes i like to watch porn.
What do you like about porn?
Verona : In porn, I like a lot of beautiful men, I like to have sex, I like group sex, BDSM. And I really love having sex on camera.
And what do you hate?
Verona : I love everything in porn. (Laughs).
What are your limits for a scene?
Verona : I have no limits. probably, I would never be removed in toilet games and other dirt.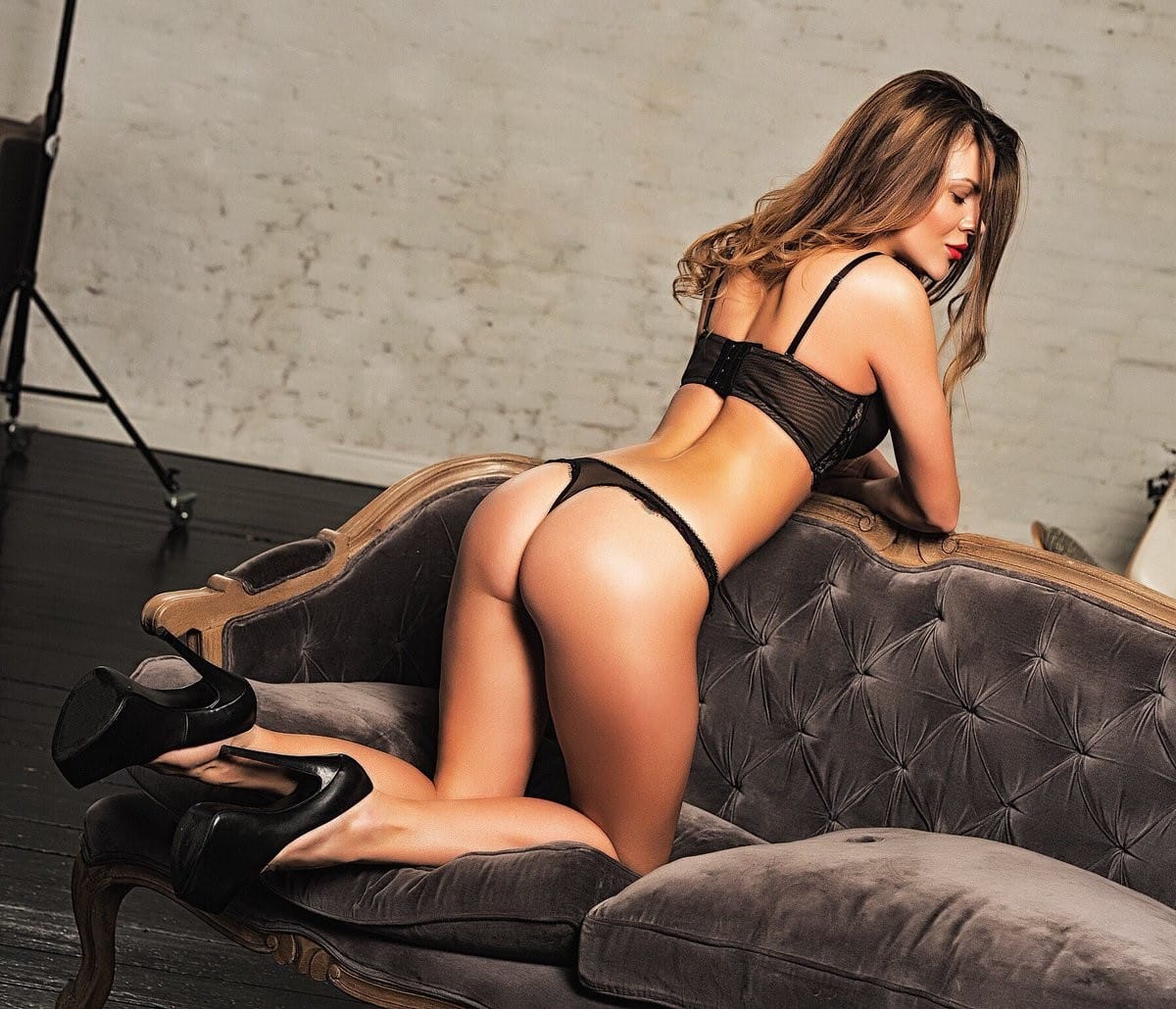 Who are the actors and directors you want to work with?
Verona : I work with many studios, but I really want to work with Greg Lansky.
What excites you in a woman/man?
Verona : In a man I like strength and sense of humor. It's important for me. In a woman, sexuality, charisma and femininity are important.
What advice would you give to future actresses who wish to embrace this career?
Verona : Do not be shy yourself, do not be shy of your desires.
You know it at Eklecty-City we deal with cinema news. Withwhich actor/actress would you like to spend an evening(laughs)?
Verona : Al Pacino, he is a very talented actor and a very sexy man.
Use these few lines to send him a message (laughs).
Verona : Al Pacino, thank you for the huge contribution to the cinema. I love you. (laughs)
So, what does it take to seduce you?
Verona : If a man wants to seduce me, he must show his authority over me. He also must have a sense of humor, wit and a beautiful body.
If tomorrow your life is to be the subject of a biopic in the cinema, what would be the tagline of the movie's poster ?
Verona : « Do not be shy of your desires ».
Let's talk about your cultural tastes. What are your favorite movies?
Verona : Devil's Advocate, Nymphomaniac, Marie Antoinette.
What are your current series?
Verona : Right now, I'm watching the Preacher series.
The music you're listening to all the time?
Verona : I mainly listen to rock and pop.
We also take care of video game news. Are you a gamer? Tell us about your best video game experience and the last gameyou played?
Verona : I do not play video games.
Tell us about your news and current projects.
Verona : Now I'm on vacation, but soon I'll leave for work in Budapest. Yesterday my new scene with a black actor for PRIVATE.
Where do you see yourself in 10 years? Still in front of the camera? To directing? Elsewhere?
Verona : I hope that in 10 years I will continue to act in porn.
What would you like to say to all your fans and the next ones?
Verona : Thanks for watching my movie.
It's selfie time, you have to take your picture where you are now.
Verona :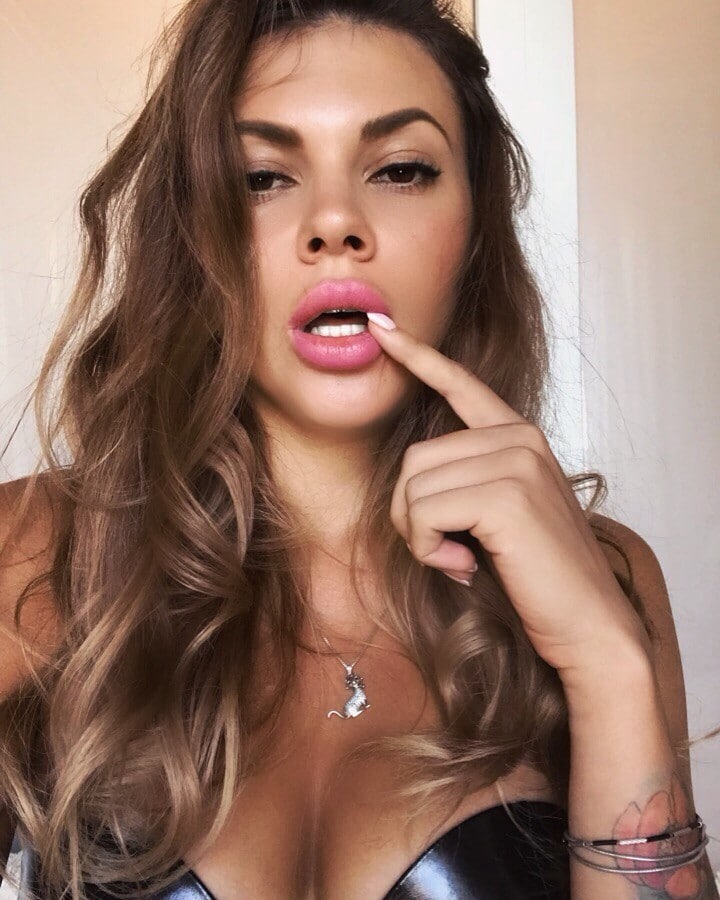 To which other actress(es) would you like us to ask thesequestions? Why?
Verona : If you can, an interview with Aletta Ocean would be great.
Finally, what question would you have liked us to ask you and what would you have answered?
Verona : I wish you'd asked me :
– Do I like anal sex?
my answer :
– Yes, i like it ! (Laughs)
Thanks again Verona for playing along, see you soon.
Verona : Thanks to you, it was fun.
Interview by Thomas O. for Eklecty-City.fr, who thanks Verona Sky for giving us time.